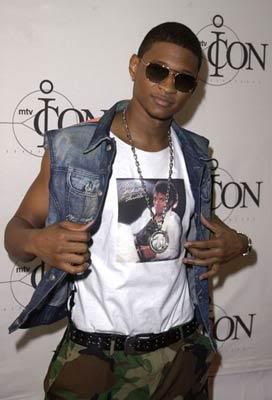 "He influenced me in so many ways, more than just music ... as a humanitarian, as a philanthropist, as an artist, as an individual who transcended culture. I wouldn't be who I am today without Michael Jackson."
--- Usher
"They say if you ever want to be great, you've got to study who the greats studied, so, of course, I studied his moves — studied them down to a T. But there was much more to him than that. Really, he created an eclectic style of life and, throughout the years, from his childhood to his adulthood, he managed to continue to be successful, but also to continue to push the limits and push everyone's expectations."
--- Usher
"You can't say that you are an artist in this century and [not be] influenced by Michael Jackson. I consider myself very fortunate to have had the opportunity to share the stage with him, to know him personally, and I am always going to remember him.
I'll be a fan for life ...
"
--- Usher